Aviation Train the Trainer – IATA AHM 1110 GEN10 (Classroom)
Join a classroom-based Aviation Train the Trainer course, which includes the Level 3 Award in Education and Training qualification. Attend our four-day course and complete the written assignments within an agreed timeframe after the course, usually 4-6 weeks. All learners get full access to our online and hard copies of training resources. View full course information here.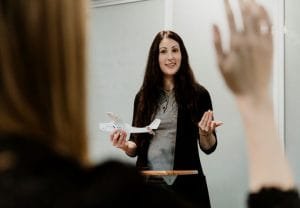 You can also order offline by emailing info@atctraining.co.uk.