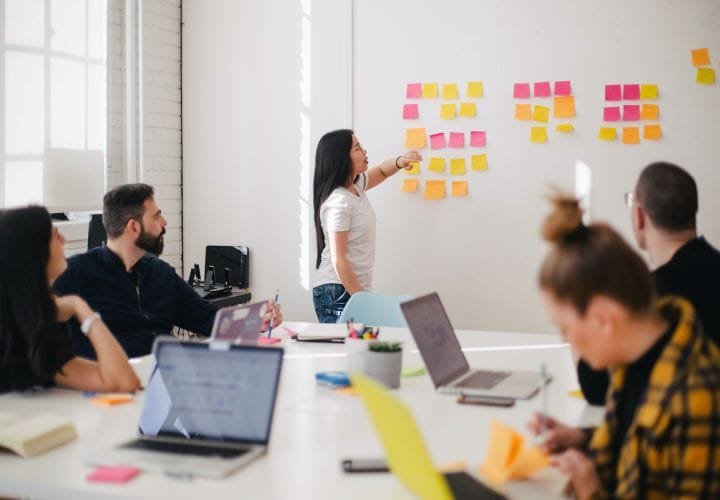 Certificate in Corporate Training 
CPD Accredited (50 credits) | Study online | Approx. 45 hours

Summary
This course provides knowledge and practical advice in all areas of the training cycle for those working in a training / HR role that is involved in identifying training needs, planning and designing training courses, delivering training courses and evaluating learning and development activities. It combines the content from our three courses, the Certificate in Training Design, Delivery and Evaluation.
Learning Outcomes
By the end of the course, learners will be able to:
Identify the responsibilities of a trainer/tutor and relevant legislation
Design session plans and a scheme of work to promote inclusive learning
Engage learners by delivering training sessions that maximise learning
Assess learners using appropriate summative and formative assessment methods
Calculate return on investment (ROI) and explain return on expectation (ROE)
Produce KPI's suitable for monitoring training department performance
Topics
Learning Styles
The Teaching Cycle
Roles, Responsibilities and Legislation
Safeguarding Adult Learners
Equality and Diversity in Learning
Record Keeping and Quality Assurance
Individual and Group Learning Needs (ILN/GLN)
Training Needs Analysis (TNA)
Learning Aims and Objectives
Maximising Learning
Embedding Functional Skills
Lesson Planning
Ground Rules, icebreakers and energisers
Body Language
The Learning Environment
Presentation Skills
Principles of Assessment
Summative and formative methods of assessment
Constructive Feedback and Professional development
Evaluation of Training
Return on Investment (ROI)
Return on Expectation (ROE)
Key Performance Indicators (KPI's)
Assessments
This course contains the following methods of assessment:
Written tasks – broken into short text answers, submitted online and reviewed by a tutor.
Multiple choice questions – submitted online and graded immediately.
Document creation – Creation of a lesson plan and training materials
Observed teaching session – with four options to complete remotely, including the option facilitate an online session or be observed by a qualified* colleague.
All submitted work will be reviewed within 7 days by a distance learning tutor and feedback provided. You may continue through the course while waiting feedback.
Who should do this course?
Ideal for those working or moving into a training role that requires involvement in all aspects of the training including planning, design, delivery, assessment and evaluation. The course is suitable for those with no prior knowledge, as well as experienced trainers or training managers looking to fill knowledge gaps and gain recognition.
Pre-requisites
This course is suitable for those with no prior knowledge. Learners must have access to the internet to access the content
Certificate
This course includes an accredited PDF certificate upon successful completion.
If you prefer a printed certificate, you can purchase a hard-copy printed on quality A4 170gsm paper. Click here for details.